When choosing the hardwood flooring type and color for your home, it is important to think about the overall design composition of your home; especially the rooms where you will be installing hardwood floors.
As home owners, we often get to choose the colors and materials for cabinets, walls, baseboards, and flooring.  However, some things are more difficult to change once they have been installed.  This is true for hardwood floors; once you have installed your custom flooring, it will last for many years to come, so it needs to be something you absolutely LOVE.
Your flooring color choice can be used to make a large room look warm and inviting, or as seen in the picture, to lighten up an otherwise dark room. These choices affect the overall look and feel of your home so it is important to truly plan for what you want that end result to accomplish.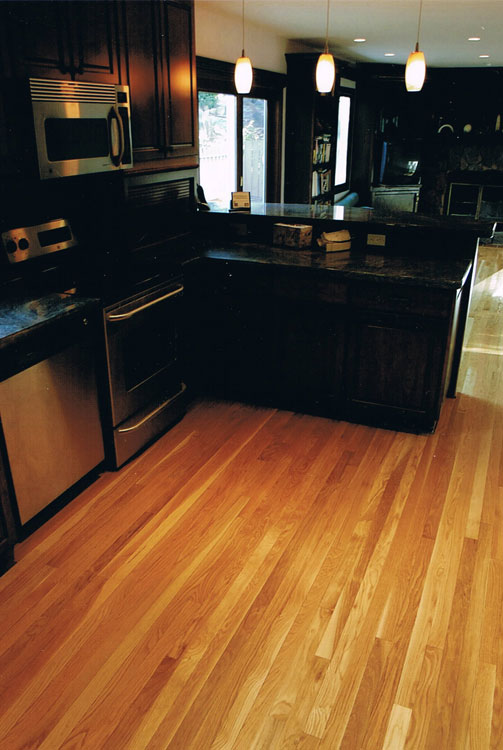 We have years of experience installing hardwood floors, both dark and light, so we can provide you with information about where a darker or lighter color of wood is most beneficial in your home. After all, you can repaint your walls, but your hardwood floor choice is more of a long-term commitment.
We want you to be happy with your flooring now and for years to come, so don't hesitate to view our gallery or stop by to discuss your specific needs with us in person.
Let us help you!  Call Sorin today at 775-830-4243 to make an appointment for an in home consultation.