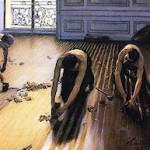 If you think that Hand Scraped Solid Wood Floors are just a fad, think again. This type of flooring has become a very popular option for people that desire a unique look and hard-to-beat durability. This hand-made tradition dates back to the 1800's; a time when all homes had solid wood floors. During that time, there were no pre-finished or engineered wood flooring options. The floors were made from solid trees, which gave the wood an authentic, rustic look, and featured natural heavy graining, mineral streaks, and knots.
It's not just about the look or color of your solid wood floors anymore; texture is rapidly becoming the new "color", as far as the look/feel of the floors you want in your home. Hand Scraped Wood Floors add a dimension of texture and color variation that can not be found in other wood flooring, as well as the ability to mask everyday wear and tear much better than the smooth flooring options.
Hand Scraped Wood provides a beautiful vintage look, and gives your floor the instant character you desire.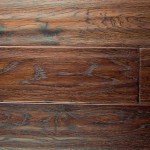 Whether you want an estimate, have questions about wood flooring, or you already know what you want for your home…go right to the best! Ask for Sorin (775) 830-4243, or email here.