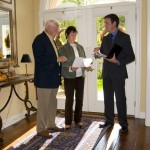 The Value of your Property will never suffer if you've got beautiful Hardwood Flooring
 Hardwood flooring not only offers home owners a feeling of comfort and a sense of style, the value it adds to your property can mean faster sell times and less haggling over price. In the current real estate market, wood floors in the bedroom make definite statement. Wood floors in the bedrooms, hallways and living areas, displayed with attractive area rugs, tend to impress buyers more than homes with wall-to-wall carpeting. Hardwood  flooring tells the buyer that the seller didn't skimp on spending, while giving the property a more finished look.
The Value of a Hardwood Floor isn't just in the resale.
Many people find hardwood floors to be stylish, durable, and easy to maintain; hardwood flooring has become one of the most popular flooring solutions in the market today. As consumers, we expect that the materials and workmanship we pay good money for will live up to our expectations. After all, money well spent on our property is money well invested. Living with the lasting value of your own hardwood flooring comes with benefits from the day you have them installed, until the day you close the sale.
Hardwood Flooring fits perfectly with any décor or style.
Yes, I'll admit to insisting on wall-to-wall SHAG carpeting at one point in my life. Even inside my van. I was young, and admittedly foolish. And I beg your forgiveness. Thankfully, that particular fad died a quiet, early death, and my senses eventually returned to me.
Today, there isn't a wall color available for sale which isn't complimented by your hardwood floors. Your curtains, drapes, hardware and accessories all look spectacular, reflected off the polished surface of your floors. Every possible style of furnishing or decorating you can imagine, fits perfectly over your flooring. From Early American to Modern European and every point in between, you'll never have to worry if your hardwood floor is the right shade, weave, thickness or style to match your overall taste. They are Timeless and Classic, and will never go out of style.
Please contact me today. I'm always happy to meet new people here in the Reno area, to discuss your needs and passions.
Sorin Giurca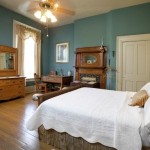 775-830-4243
08-28-12